Western Australia's beekeeping industry wants to see native logging abolished, arguing the move would help develop the state's honey and horticultural industries.
Key points:
WA Bee Industry Council says now is the time to consider phasing out native logging in the state
State government is working on a new management plan examining the use and value of native forests
Timber representatives say they are keen to find a way forward for all industries that use the forest
The WA government is renewing its forest management plan, which WA Bee Industry Council (BICWA) Chairman Brendon Fewster said would provide an opportunity to consider how to end native logging in Southwestern the state.
"We just have to really get away from one type of industry – move them to plantation forestry – and try to bring our bush back to what it was 60, 80 almost 100 years ago. "
Each year, up to $ 50 million worth of honey, wax and pollen products are produced in WA, and much of the state's honey, including the Marri and Karri varieties, is produced in the Southwest. .
Mr Fewster said reducing logging would be the best decision for the honey industry and keep bees healthy for the horticulture industry as well.
Confrontation with the timber industry
Less than a year ago, the WA timber industry and beekeeping industry issued a joint policy statement to set out a common path forward, which included calls to improve access to native forests for local people. honey producers.
Forest Industries Federation of WA president Ian Telfer said the organization remains committed to working with the beekeeping industry.
He said finding a way forward for all industries, including the timber industry, should be a priority.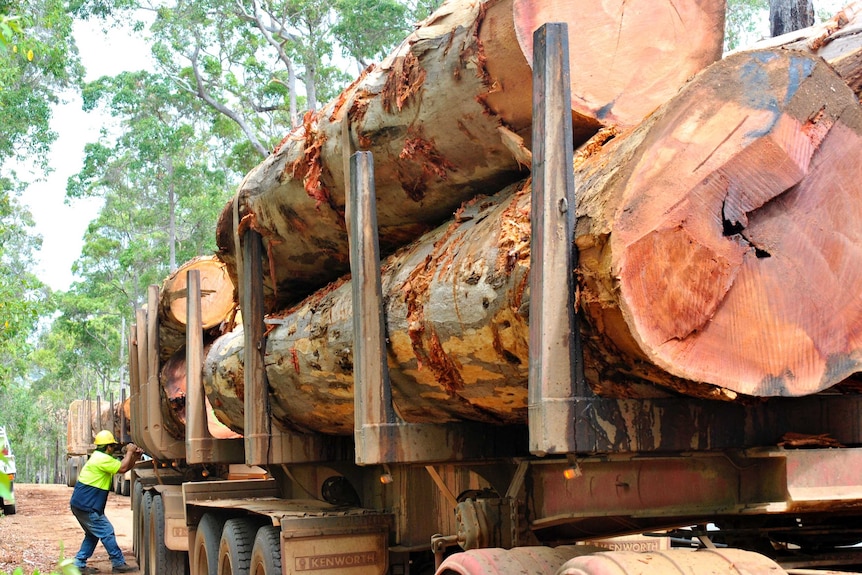 "Commercial timber production produces great value for the community, it contributes to healthy forests, it will have a role to play," he said.
According to the Federation, the WA forest products industry has contributed more than $ 1 billion to the state's economy each year.
Mr Telfer said he would be disappointed if the review resulted in a reduction or phase-out of native logging.
"We are happy to work with beekeepers, we are happy to work with other forest users and to continue to offer constructive solutions that ensure healthy forests for future generations," he said.
The renewed forest management plan is expected to replace the current provisions which expire in 2023.